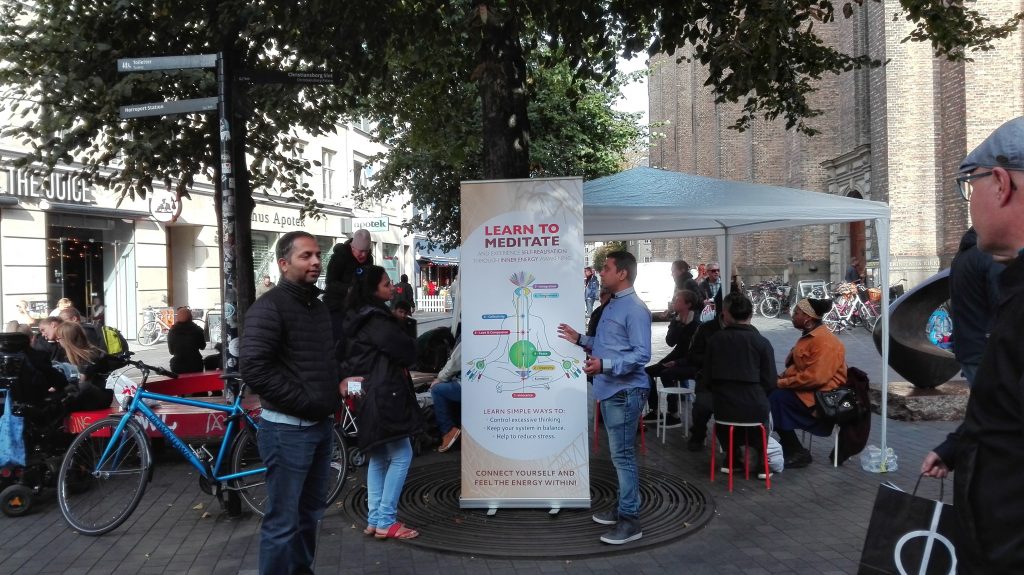 Get your street realisation in several cities in Denmark!

If you are looking for a natural, effortless and cost-free type of meditation, then look for us in cities of Copenhagen and Billund.
Events take place:
This is your chance to have a "drop in" meditation, hopefully get a taste of being in the state of "thoughtless awareness" and connecting yourself with the spiritual Self, beyond the mind, thoughts and fleeting emotions.
If you want to know more about Sahaja Yoga Meditation, please contact us at :
Maria: +45 2271 9233 (Billund)
Mads: +45 2427 5577 (Copenhagen)
Laura: +45 2694 9159 (Ringsted)
or mail: sahajayoga.dk(at)gmail.com

see you soon!