BILLUND / Learn to Meditate For Free
4 November, 2017 @ 1:30 pm

-

3:30 pm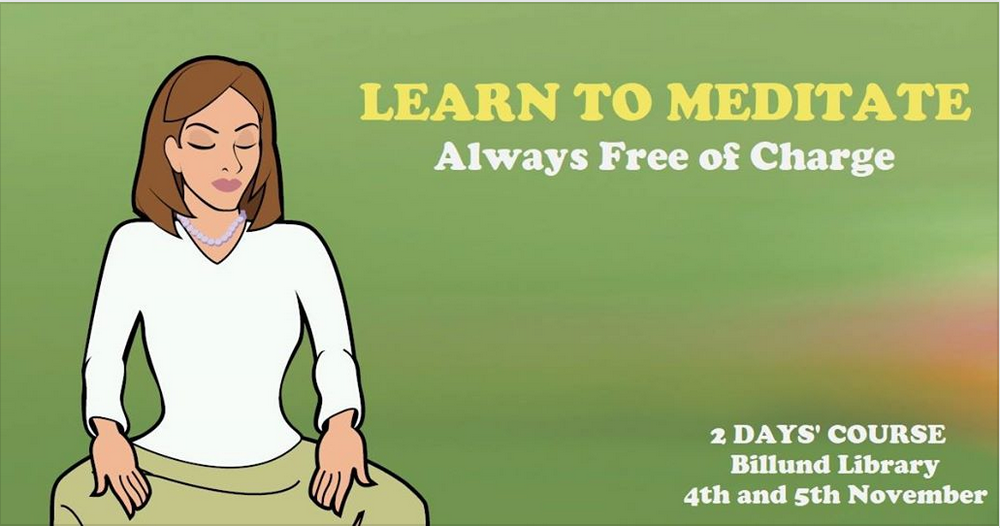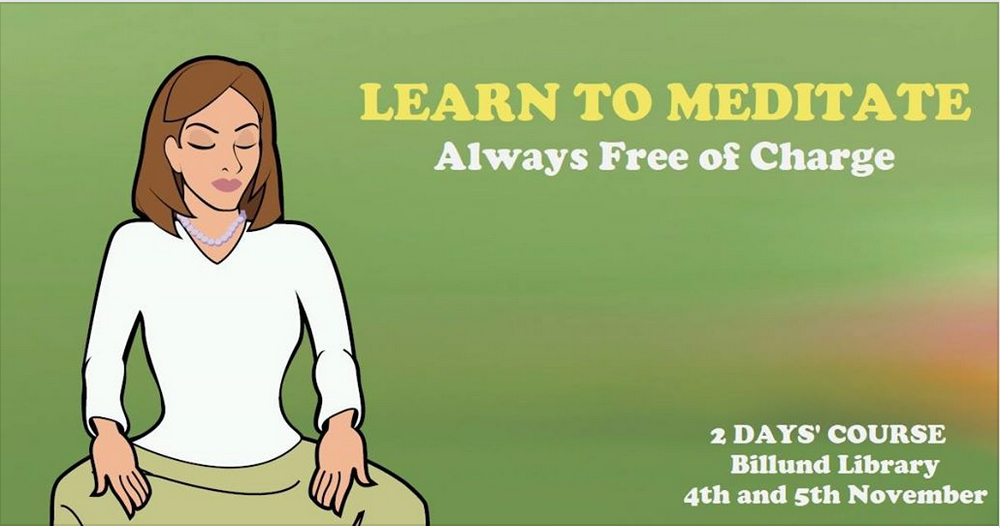 ENGLISH BELOW.
Vi vil gerne invitere dig til et kursus i meditation. Det er gratis, og meditationen er velegnet til både nybegyndere og eksperter.
Vi vil lære om en metode, der hedder Sahaja Yoga Meditation og som eksisterer i flere end 120 lande.
Du er opfordret til at deltage begge dage, men hvis du ikke kan, er du også velkommen én af dagene.
Du kan tilmelde dig kurset HER i eventet, eller ved at ringe/sms-e: 61 41 79 61 (Elena) / 22 71 92 33 (Maria)
Link til Dag 2: goo.gl/CyFwQH
Læs mere om begivenheden i "Debat".
ENG: We would like to welcome you to a course in meditation, completely free of charge and perfectly suitable for total beginners and meditation veterans alike.
We will be exploring the Sahaja Yoga method taught in more than 120 countries.
We encourage you to participate both days.
However, if you are not able to, you are surely also welcome to join us one of the days.
You can register for the course HERE in the event or by texting/ringing: 61 41 79 61 (Elena) / 22 71 92 33 (Maria)
Link to Day 2: goo.gl/CyFwQH